THE RONNIE LOVES MUSIC FESTIVAL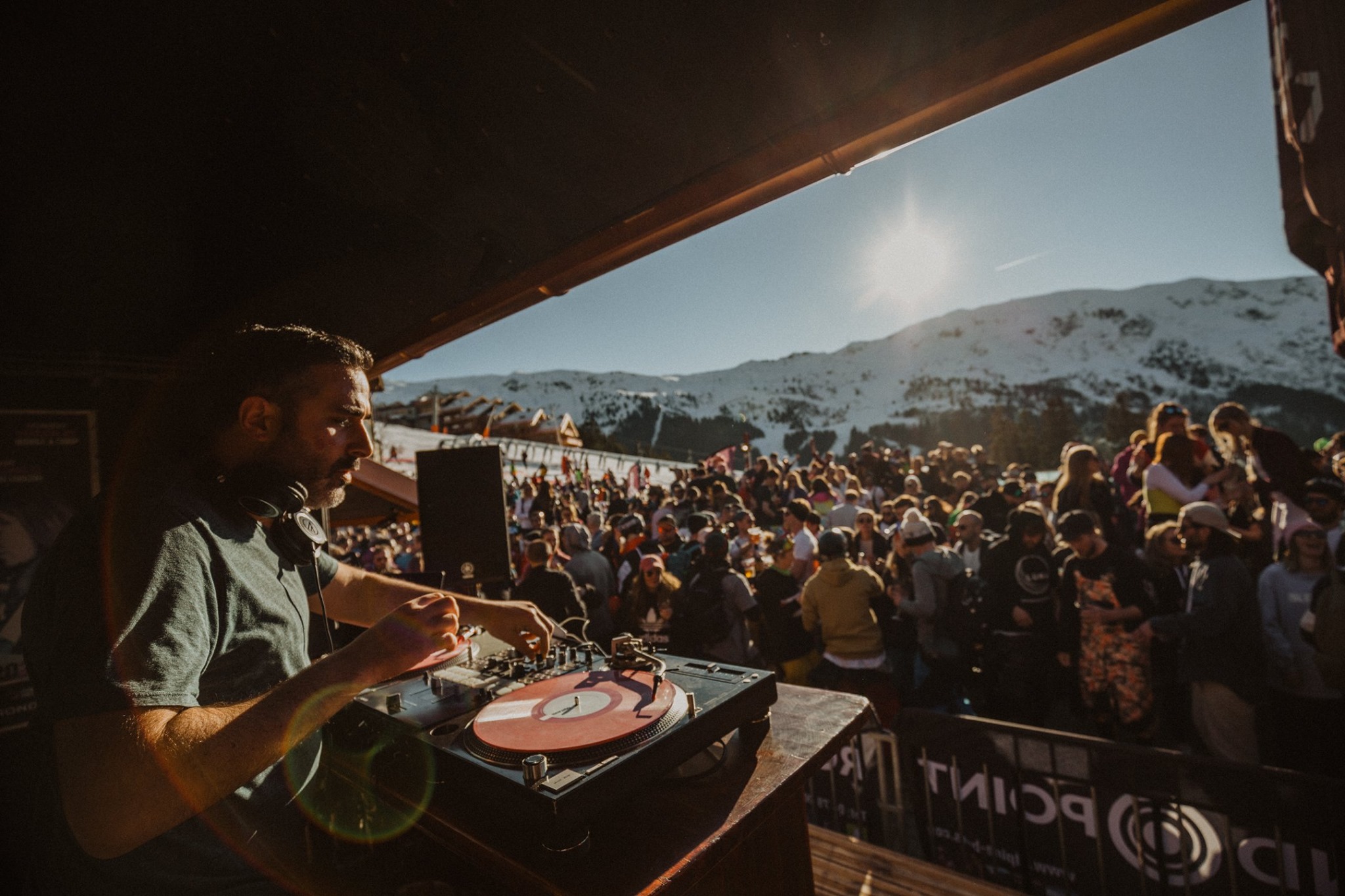 The countdown has started to one of the biggest outside live music festivals in Meribel…
Are you ready for an epic APRÈS-SKI PARTY that lasts… ALL WEEK!
ALL DAY EVERY DAY FOR 5 DAYS…
 18.03.19 – 22.03.19
Will you be there ?
Now in its 6th year… Frankly last years line-up was #sick… We can't hold onto our skis we're so EXCITED for this year !!
2018 Headliners included the phenomenal 
Norman Jay (MBE)
legend of television, radio & festivals Craig Charles (
BBC Radio 6
) & of course the
Savoie
home-grown international hipster live band… The Sunset Sons!!
We lucked out with sunshine, snow and made the
Meribel mountains
shake with god dam good beats ALL WEEK!!  The Rond Point went wild from lunch time to sun set…
The international unquestionable legend of a DJ…Norman Jay (MBE) stole the show Wednesday afternoon for an unbelievably epic live set…
The co-founder of Good Times Sound System and the dance music radio station KISS FM made memories with his funk soul hip hop dance floor destructing tracks! Respect to the honorable MBE awarded king of DJs… he came, he played, he smashed and conquered aprés-ski !!
Crowd surfing royalty, home grown and now internationally worshipped Sunset Sons.. tore up the stage and ran away with all our hearts, with an incredible ear inspiring live music set of all their original sets ! They got us up, down and loving life!!
We ended the week, the only way we can… with a bang !
Craig Charles
took his set to another level… he went crazy, we went crazy and we couldn't stop.. the party!!!
TV legend known for his role as Dave Lister in the science fiction sitcom Red Dwarf has since carved out a career as a funk 'n' soul DJ on BBC Radio 6 & hosting BBC Radio 2 The Craig Charles Funk & Soul Show… leaving a wake behind of legendary music… he certainly left a wake of memories for all of us!!
It's not just the headliners that we crave… The name says it all..
The Ronnie LOVES music…
& EVERY day is filled with outstanding talent from DJs and Live Bands from across Europe creating unforgettable moments and life long memories…
This year… 2019… the only way is UP!
Are you READY?? If you're going to book a ski holiday… then pick Méribel & get up and experience the magic of The Ronnie Loves Music exclusively at Le Rond Point Meribel
@rondpointmeribel